Effective pain management requires understanding the root cause of your pain. If you treat that, then you'll enjoy long-term relief rather than regularly treating the symptom. For example, stress and physical pain in the neck and back have a close relationship. If you are under a significant amount of stress, then you should combine a stress management plan with your treatment.
Guide to the Relationship Between Stress & Pain
How Stress Causes Pain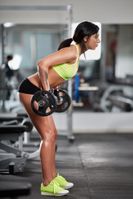 Many studies find that stress, depression, and chronic physical pain are intimately connected. It is particularly common with lower back and neck pain. When you experience stress, your body responds by increasing your heart rate, raising your blood pressure, and tightening your muscles. When the body is experiencing regular stress, the muscles become almost permanently contracted. That tension typically stays in the muscles around the spine, causing chronic pain in your neck and back.
How to Reduce Stress
In addition to your treatment, you should also take efforts to relieve your stress. Exercise is one of the most effective ways to do this, as it will improve your sleep quality and lower cortisol levels, which is your body's stress hormone.
Reducing your caffeine consumption can also help. If you notice that you feel jittery and anxious after drinking coffee, tea, or energy drinks, then you should cut back on the number of cups you drink per day.
If you've been living with chronic pain, Pain Treatment Center of the Bluegrass can help. The centers in Lexington & Somerset, KY, have been offering a wide range of services with a multidisciplinary approach for more than 25 years. They will help you manage your pain and stress with services such as behavioral medicine, physical therapy,injective therapy, and more. Visit their website for a full list of services and call (859) 278-1316 to schedule an appointment.